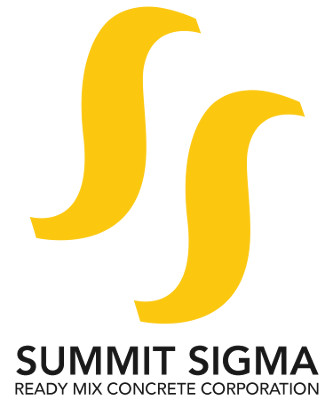 Summit Sigma Ready Mix Concrete Corporation (SSRMC) is one of the leading providers of ready mix concrete in Manila. SSRMC strives to engineer sustainable concrete solutions for modern construction through its commitment to quality and professional service. With two plants strategically located in Valenzuela City and Taguig City, SSRMC supplies concrete to as far up north in Malolos, Bulacan to down south in Sta. Rosa, Laguna.

WHY CHOOSE US
01
WE COMMIT TO DELIVERING CONCRETE TO YOUR EXACTING STANDARDS
02
WE RESEARCH AND DEVELOP CUSTOM CONCRETE DESIGNS AND PROVIDE CONCRETE TROUBLESHOOTING
03
OUR DELIVERY RATE IS MORE EFFICIENT WITH HIGH CAPACITY LONG-WHEEL BASED CONCRETE MIXERS
04
OUR SMALL CAPACITY CONCRETE MIXERS OF 8M3 CAN NAVIGATE BUSY JOB SITES
05
WE RECYCLE OUR CONCRETE WASTE WITH THE USE OF OUR CONCRETE RECLAIMER
06
WE OFFER END-TO-END CONCRETE SOLUTIONS WITH OUR OWN SETS OF CONCRETE PUMPS
07
WE ARE STRATEGICALLY LOCATED IN THE NORTH AND SOUTH OF METRO MANILA
08
OUR COMPANY IS RUN BY MANAGERS WITH DECADES OF EXPERIENCE IN QC, R&D, AND PRODUCTION
SSRMC was founded in 2007 as a joint partnership between ready mix concrete batching plant, Summit Concrete Inc., and marketing company, Sigma 6 Ventures. SSRMC began operations by leasing an already existing ready mix concrete batching plant in Taguig City. Through hard work and consistent performance, SSRMC opened its first own concrete batching plant in Taguig City in 2009, then a second plant in Valenzuela City in 2012.
From its humble beginnings operating only twelve transit mixers in a leased plant, today SSRMC has nearly a hundred transit mixers in its fleet supplying concrete from two of its own ready mix batching plants. Furthermore, SSRMC has a new state-of-the-art batching plant currently under construction, set to open this 2019.
VISION
To be the choice ready mix concrete supplier in Manila, recognized for the integrity of our people and the quality of our products and services
MISSION
To consistently supply ready mix concrete to the exacting standards of our clients with exceptional and reliable service through sustainable and safe business practices
VALUES
QUALITY
deliver the best product, service, and overall experience
INTEGRITY
be transparent, consistent, and accountable
SYNERGY
a family towards a unified vision
RESPECT
acknowledge worth of all stakeholders
SUSTAINABILITY
strive towards responsible construction